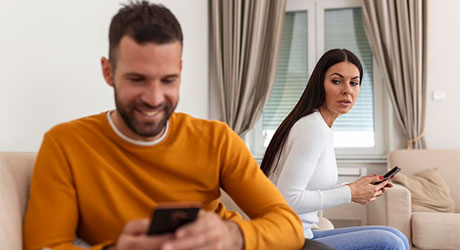 Infidelity can cause immense emotional pain and uncertainty in any relationship. If you suspect that your spouse may be cheating, it's essential to gather accurate information and make informed decisions. At Top Tier Investigations Inc., we specialize in cheating spouse investigations, offering professional and discreet services to help you uncover the truth and find peace of mind.
Why Choose Top Tier Investigations Inc.?
When it comes to sensitive matters like infidelity, trust and expertise are paramount. Our experienced team of licensed private investigators understands the delicate nature of these investigations and approaches each case with utmost professionalism and confidentiality. With state-of-the-art surveillance techniques and a commitment to delivering accurate results, we provide you with the information you need to make informed decisions about your relationship.
Discreet and Confidential Investigations:
At Top Tier Investigations Inc., we prioritize your privacy throughout the entire investigation process. Our team conducts discreet surveillance using cutting-edge technology, ensuring that your suspicions are investigated without compromising your confidentiality or raising suspicions. You can trust us to handle your case with the utmost discretion, maintaining the privacy and dignity of all parties involved.
Comprehensive Evidence Gathering:
Our cheating spouse investigations are thorough and comprehensive. We employ a range of investigative techniques, including surveillance, background checks, and digital forensics, to gather solid evidence of infidelity. From documenting suspicious activities to gathering electronic communications, our expert team leaves no stone unturned in uncovering the truth. We compile all evidence in a detailed and confidential report, providing you with the necessary information to confront the situation or seek legal counsel, if needed.
Peace of Mind and Closure:
Suspicions of infidelity can take a toll on your emotional well-being. Our goal is to provide you with the truth, offering you the peace of mind and closure you deserve. Whether our investigations confirm or refute your suspicions, knowing the truth allows you to make informed decisions about your future and move forward with clarity.
If you suspect that your spouse may be cheating, Top Tier Investigations Inc. is here to help. Our professional cheating spouse investigations are designed to uncover the truth discreetly and confidentially. Trust our experienced team to gather comprehensive evidence, providing you with the peace of mind and closure you need. Contact us today to schedule a consultation and take the first step towards uncovering the truth in your relationship.