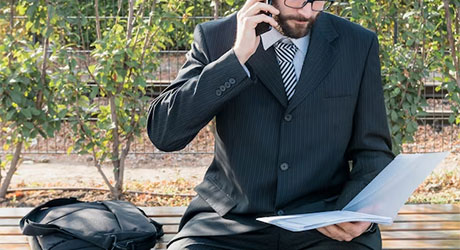 Summer is a time of sunshine, warmth, and relaxation. However, it's also a time of increased activity and potential risks. From workplace incidents to family disputes, there are many situations that may require the help of a private investigator. In this blog post, we'll explore how Top Tier Investigation, Toronto's leading private investigators, can help you with your summer investigations.
Workplace Investigations
Summer is a popular time for workplace incidents, such as theft, fraud, and harassment. These incidents can be especially challenging for small business owners who may not have the resources or expertise to conduct a proper investigation. Top Tier Investigation offers investigative services that can help you uncover the truth and protect your business.
Infidelity Investigations
Summer is a popular time for travel, vacations, and affairs. If you suspect that your partner is being unfaithful, Top Tier Investigation can help you gather evidence to support your suspicions. Our infidelity investigations are discreet, thorough, and professional.
Family Disputes
Summer is also a time of family gatherings and vacations. Unfortunately, this can sometimes lead to family disputes, such as custody battles, inheritance disputes, and elder abuse. Top Tier Investigation can help you resolve these disputes by gathering evidence, conducting interviews, and providing expert testimony.
Background Checks
Summer is a popular time for hiring, whether it's for seasonal work or permanent positions. However, it's important to ensure that you're hiring the right people for the job. Top Tier Investigation can help you conduct thorough background checks to ensure that your employees have the necessary qualifications and are trustworthy.
Conclusion
Summer can be a time of fun and relaxation, but it can also be a time of increased risk and uncertainty. Whether you're dealing with workplace incidents, family disputes, or personal matters, Top Tier Investigation can help you find the answers you need. Contact us today to learn more about our investigative services and how we can help you this summer.