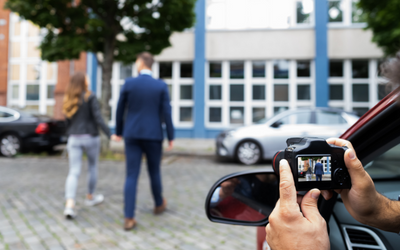 Are you considering hiring a private investigator in Canada? You may be wondering if it's legal and what your rights are as a client. Private investigation services can be useful for many different types of cases, from finding lost persons to uncovering fraud or revealing identity theft. Before you hire a private investigator, it's important to understand the laws and regulations surrounding their work.
The Legal Requirements for Hiring a Private Investigator in Canada
In order to legally hire a private investigator in Canada, the person must be licensed with the provincial security agency. The Canadian Association of Professional Investigators (CAPPI) is an organization that certifies qualified individuals and businesses as professional investigators. It is illegal to hire someone who is not certified by CAPPI or another provincial certification program. When considering hiring a private investigator, make sure they have the proper credentials and are properly insured.
What Services Can A Private Investigator Provide?
Private investigators provide surveillance services such as following people or recording activities at locations where they may not normally be present. They also offer investigative services such as background checks, asset searches, and more. In addition, some PI's specialize in specific areas such as computer forensics, financial fraud investigations, or corporate espionage. Depending on their area of expertise, they may also provide consulting services related to these topics.
What Are Your Rights As A Client?
As a client of a private investigator in Canada, you have certain rights that must be respected by the PI and any other parties involved in the case. These include the right to privacy during surveillance activities; access to all information collected by the PI; and timely communication with updates about progress on the case. Additionally, clients should always receive an itemized invoice detailing all fees associated with their case before any work begins; this ensures that there are no hidden costs or surprises down the line. Finally, all clients have the right to terminate their relationship with the PI at any time without explanation if they feel uncomfortable or unsatisfied with their service for any reason.
It is completely legal for Canadians to hire a private investigator so long as they have been properly certified by an accredited organization like CAPPI or another provincial certification program. With that being said, it's important for clients to understand their rights when engaging with these professionals and research potential candidates thoroughly before making any decisions about who will handle their case. By understanding all applicable laws and regulations before beginning work with an investigative service provider, you can ensure that your case will proceed smoothly and successfully according to your expectations every step of the way!