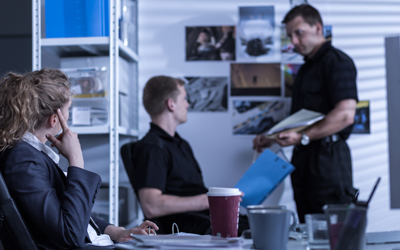 Private investigators who are also known as the private detectives are hired to investigate a variety of cases. However, they are not police officers, but they can find any criminal record of anyone. Several companies and individuals hire them to find out information about any confidential case. You can find private investigators for:
Investigating individual cheating on you like your spouse
Locating object including stolen property
Inspecting crime
Background checks
Case research
As these tasks are a matter of reliability, you must choose the company that keeps your information confidential. So, here are the tips for finding the right private investigators.
Tips To Find Reliable Private Detective
Go With The Recommendations
If you have someone reliable, you can ask him/her for the recommendations. You can also search for the local area or contact potential private investigators, but don't hire until you feel they are reliable.
Go Online
Finding the private investigators online is a good option as you can read their reviews, and gather enough information before hiring them.
Schedule A Meeting
Last but not least, schedule a meeting and discuss everything whatever comes in your mind to know them. Commonly asked questions are:
About their education and experience
About confidentiality
Review some cases they have solved (if possible)
Ask if they bind you in any contract
Discuss their fees should not have any hidden cost
So, if you are looking for professional and reliable private investigators in Toronto, we are here for you. At Top Tier Investigations, we have many years of experience providing superior results in a variety of investigative field. Feel free to call us to schedule a free and confidential discussion with our professionals.