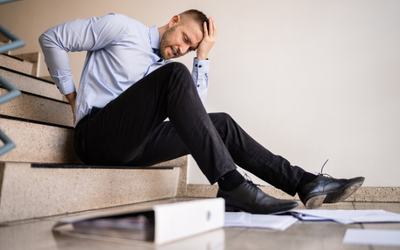 Workplace Accident and Injury Fraud: How Top Tier Investigations Can Help
Workplace accidents and injuries can be a major concern for employers and employees alike. The cost of workers' compensation claims can be significant, and in some cases, the claims may be fraudulent.
At Top Tier Investigations, we specialize in investigating workplace accident and injury fraud. Our team of experts has years of experience in this field, and we use the latest technology and techniques to uncover the truth.
Workplace accident and injury fraud can take many forms, such as exaggerating the extent of an injury, claiming an injury that did not occur at work, or fabricating an injury altogether. These types of fraud can be costly for employers and can also hurt the reputation of the company.
Our team of investigators can assist in identifying any suspicious behavior or inconsistencies in the worker's compensation claims. We use a variety of methods to gather evidence, including surveillance, interviews, and document analysis. We work closely with our clients to ensure that the investigation is conducted in a professional and confidential manner.
In addition to investigating workplace accident and injury fraud, we also offer a range of other services to assist employers in maintaining a safe and secure work environment. These services include workplace safety audits, background checks, and drug testing.
If you suspect that you may be a victim of workplace accident or injury fraud, don't hesitate to contact us. Our team of experts will work with you to uncover the truth and help you take the necessary steps to protect your business.
At Top Tier Investigations, we understand the importance of maintaining a safe and secure work environment, and we are committed to helping our clients identify and prevent fraud. Contact us today to schedule an appointment and protect your business."