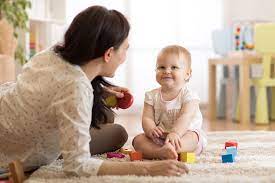 At Top Tier Investigations Inc, we comprehend that the need to safeguard your friends and family is principal. Nonetheless, some of the time life disrupts the general flow. Perhaps you have an old parent who is focused in Toronto yet you live out of the region and can't visit frequently to the point of managing their consideration. Perhaps you have a requesting position and need to employ a caretaker to guarantee that your kids are properly cared for and supervised.
The Facts
We realize that you need the best for your vulnerable loved ones, yet it isn't generally imaginable to really focus on them straightforwardly or direct their consideration consistently. This is where Top Tier Investigations Inc can help you. Through the aftereffects of our examination, we can get hard realities and portrayals of occasions that will allow you to make the best choice possible regarding your loved one's care. From the way that a babysitter cooperates with your little child to a depiction of a consideration specialist's day-to-day everyday practice, we can guarantee that you are in the know regarding all the information you need to know to protect your loved ones.
Past Events
You've called their references, you've addressed past businesses, and you've had significant discussions with your new likely babysitter or care worker. In any case, do you truly know enough? References can be faked and occupations can be left off the resume. Occasions that you might have to be aware of might have happened a very long time earlier. To guarantee that you have all the important previous history you want to entrust this individual with your cherished one, call us. We will ensure you get the full picture, in addition to the organized picture.
If you have any doubts or concerns, give us a call. We will give you all the data you want for inner harmony when it comes to the well-being of your loved ones.